Author: Natasha Stories
Narrators: Sierra Kline and Jeffrey Kafer
Length: 7 hours 32 minutes
Publisher: Ashton Publishing Group
Released: Feb. 15, 2018
Genre: Contemporary Romance


From best-selling author Natasha Stories.

Erin Timms took a new job as a veterinarian in Sunshine, Colorado, for two important reasons: to get away from her ex, and to give herself a chance at a new life. But when devastating news of her ex follows her there, she begins to think she has made a terrible mistake.

Tall, stunning-looking Jon Miles had only one goal: to save the mountain canyon where Sunshine is located from businessmen who want to exploit it. But how can he do that when he is already an outcast?

There was nothing to suggest they'd ever meet, much less strike a spark of red-hot romance. Except that Erin can never turn away a stray….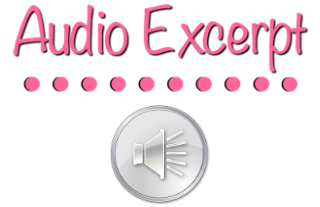 I'm Natasha, and I write romance and erotic romance stories. I love reading too, and some of my favourite novels are books like Fifty Shades of Grey by E L James, the Fade series by Kate Dawes, as well as the Crossfire series.

Sierra Kline – Programmer by day, narrator by night, Sierra Kline has more than 300 titles available on Audible. True to her Midwestern roots, Sierra got her degree in theatre from Michigan State University which she has been fortunate to put to heavy use both on the stage and in the booth. When she's not recording in her home studio, she prefers the great outdoors and loves running, traveling, and backpacking.

Jeffrey Kafer – Jeffrey Kafer is a full-time SAG-AFTRA audiobook narrator. He has narrated over 450 books in almost every genre for such authors Clive Barker, Steve Alten, Maya Banks, Gregg Olsen and many others. He has 2 degrees in cinema and broadcasting and spent the first part of his career as a video game tester for Microsoft before following his true passion of acting. He's been on stage since he was 13 (his mom still has the bellhop costume she made) and currently lives in Los Angeles with his family and dog.

Erin Timms finds herself starting her life over in the small town of Sunshine, Colorado. She's a vet and after a breakup with her ex she's left Dallas, Texas and is trying small town life, which as she comes to experience is very different. She encounters Jon Miles one evening when he brings a stray dog he's just hit with his car, now Jon's really hot. Every time Erin sees him she gets tongue tied, or rubbish comes of her month.
Jon is bowled over by Erin and is definitely interested. Unfortunately both parties have a lot of unresolved issues, which keeps them apart. So there lots of unresolved angst from Erin, which the Sierra brings to life all the emotion and especially Erin's evening with BOB to life very realistically. Wow Jon voice is brought to life dripping with sex appeal by Jeffrey that has all the female listeners seat up and  take notice. The star of the story for me was Max the golden retriever who was the Stray in the title or was  he.
I received this audiobook as part of my participation in a blog tour with Audiobookworm Promotions. The tour is being sponsored by Sierra Kline. The gifting of this audiobook did not affect my opinion of it.

Apr. 1st:
Apr. 2nd:
Apr. 3rd:
Apr. 4th:
Apr. 5th:
Apr. 6th:
Apr. 7th: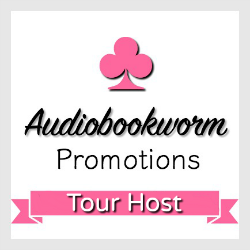 ➜Sign up as a host here