Author

: D.L. Orton
Narrators

: Noah Michael Levine and Erin deWard
Length

: 10 hours 45 minutes
Publisher

: Rocky Mountain Press⎮2017
Genre

: Science Fiction, Romance
Series

: Between Two Evils, Books 3
Release date

: Nov. 10, 2017


From the award-winning author D. L. Orton comes book 3 in the Between Two Evils series….

Shannon fights to stay alive inside a rogue biodome and discovers something totally unexpected…Peter.

Lani is forced into the role of the reluctant heroine, but rediscovers her street-kid mojo and sets out to reclaim everything she's lost.

Diego receives another dirty sock (with a note) from the fireball express: The window between universes is closing. If he has any hope of getting back to Iz, he must get to the mountain and fix the time machine before it's too late.

What could possibly go wrong?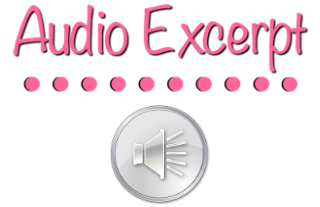 AWARD-WINNING AUTHOR D. L. ORTON lives in the Rocky Mountains where she and her husband are raising three boys, a golden retriever, two Siberian cats, and an extremely long-lived Triops.
In her spare time, she's building a time machine so that someone can go back and do the laundry.

Noah Michael Levine and Erin deWard are Audie Award-winning narrators who have recorded over 40 titles together. They are passionate about acting and, in particular, the medium of audiobooks. The two love working together and have a ridiculous amount of fun playing off each other in the recording booth. Erin is deeply involved in the Audio Description community, translating visual images in media into aural pictures for people with low or no vision. She also performs Shakespearean text with The Strange Bedfellow actors troupe. Noah is a recovering 80s rock musician and an ardent home chef. Both Erin and Noah hail from the beautiful Hudson Valley Village of Nyack—and both are proud members of the Stage Actors Guild.

The books in this series go from strength to strength, they just keep on pulling you deeper into this saga. This is such a feast for the imagination with so much going on. We are introduced to a lot more people from different domes. Not always pleasant ones
Shannon was abducted by some religious fanatics, but the one good thing was she met and married Peter. Unfortunately the path to true love is never easy, neither is trying to escape.
We met the Isabel in this dimension, who now married to David who is just as despicable.
Through the whole of this book, all Diego wants to do is go back to his own timeline and rescue his own Isabel. This series goes from strength to strength ensnaring me even more, leaving me impatiently waiting for book 4.
The narrators' talent amazes me, in the adventure it feels like a large cast of characters. When you get to the end you realise it is only Erin and Noah. After listening to this addictive series my regard has grown so much for the work they do.
I received these audiobooks as part of my participation in a blog tour with Audiobookworm Promotions. The tour is being sponsored by D.L. Orton. The gifting of these audiobooks did not affect my opinion of them.

Between Two Evils Giveaway: $50 Amazon Gift Card

Book 1
May 20th:
May 21st:
May 22nd:
May 23rd:
May 24th:
May 25th:
May 26th:
Book 2
May 27th:
May 28th:
May 29th:
May 30th:
May 31st:
Jun. 1st:
Jun. 2nd:
Book 3
Jun. 3rd:
Jun. 4th:
Jun. 5th:
Jun. 6th:
Jun. 7th:
Jun. 8th:
Jun. 9th: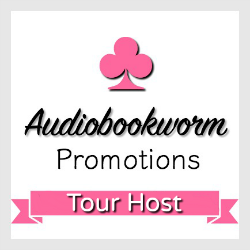 ➜Sign up as a host here