Author:

Allison Morse
Narrator:

Christa Lewis
Length:

10 hours 17 minutes
Release date:

May 30, 2018
Publisher:

The Wild Rose Press
Genre:

Romantic Suspense


Who killed 1940s screen goddess Gloria Reardon? Her unsolved murder hypnotized the public with its scandalous details and shocked two generations.

Avid feminist and aspiring filmmaker Kate Bloom discovers long-lost footage that holds the key to who murdered her grandmother. Legendary movie star Gloria Reardon may be dead, but friends and lovers from the Golden Age of Hollywood's heyday are still very much on the scene, and it seems everyone has something to gain or lose from Kate's discovery.

Enlisting the youthful and brash film restorer Dylan Nichols as her closest ally, Kate becomes haunted by Gloria's glittering past. Caught between glamorous Old Hollywood and the gritty, exciting New Hollywood of the 1970s, Kate is determined to find out what really happened to her grandmother and in the process becomes the killer's new target.




Allison Morse is the author of two novels: The Sweetheart Deal and Fallen Star. Both published by The Wild Rose Press. She lives with her wonderful husband in a house in the hills that's filled with books.

Christa Lewis has been awarded 6 of the coveted Earphones Awards since 2015 for her narrations. She is an Audie Nominee 2018 in the Original Work category and a Listener's Choice Awards finalist 2018 in the Short Story/Collections category.   She has narrated over 100 audiobooks and works for Audible Studios, Blackstone Audio, Blunder Woman Productions, Brilliance Audio, DAW Books, Inc., Dreamscape Media, Hachette Book Group, Harper Audio, HighBridge Audio and Tantor Media, as well as for noted boutique audiobook publishers & independent authors.
Christa speaks accent-free German fluently, has been featured in AudioFile Magazine and her narrations have become Audible bestsellers in Young Adult and Literary Fiction. She is a classically trained actress and graduate of Boston University's 4 year actor training program.

My god what a great story, I loved every minute of this 10 hours story.
This is really the story of Gloria a forties screen goddess who was brutally murdered many years before Kate was born. Kate is determined to find her grandmother's murderer.
This is set in the late sixties, early seventies when Kate is a Film student and a fierce feminist. While going through her dead mother's garage, Kate finds some missing footage from the last film Gloria made. This is the start of a wonderful crime adventure, as we watch Kate blossom from a tortured fearful young woman into a confident well balanced human being. This was one of the best crime thrillers I've listened to this year.
I have to say this is a mesmerising and addictive listen. Christa is amazing with all the different voices. Keeping me glued to this amazing adventure.
I received this audiobook as part of my participation in a blog tour with Audiobookworm Promotions. The tour is being sponsored by Allison Morse. The gifting of this audiobook did not affect my opinion of it.

Author Allison Morse's Dream Cast for Fallen Star
Kate/Gloria –             Scarlett Johanson/Allison Williams/ Emilia Clarke
List of Suspects
Dylan Nichols –         Matthew Lewis/Henry Cavill
Lillian Baker-            Glenn Close/Jessica Lange
Jarvis Benjamin –     Gary Oldman/Tim Roth
J.B. Sutton –         Anthony Hopkins/Jeff Bridges
Prudence Sutton      Margot Robbie
Beatrice Talbot-        Emma Thompson/Helen Mirren
Det. Robak               Russell Crowe/John Goodman
Natalie West –          Aja Naomi King
Peter Mallick –          Matthew Gray Gubler/ Joseph Gordon-Levitt
Winston Nash-         Christian McKay

Fallen Star Giveaway: $25 Amazon Gift Card

Aug. 12th:
Aug. 13th:
Aug. 14th:
Aug. 15th:
Aug. 16th:
Aug. 17th:
Aug. 18th: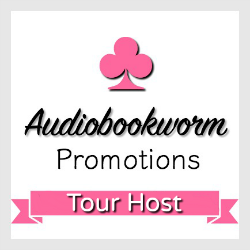 ➜Sign up as a host here