Authors:

Harlow Thomas & Anastasia James
Narrator:

Lacy Laurel
Length:

7 hours and 10 minutes
Publisher:

Harlow Thomas
Series:

Their Vampire Princess, Book 1-4
Released:

Apr. 19, 2018
Genre:

Paranormal Romance; Reverse Harem


This is a bundle of all four of the episodes of the Their Vampire Princess series with never before published material.

Included titles:

Chosen
Crowned
Turned
Mated

As the vampire princess of the Night Court, it's my duty to choose my prince from four human men, willing to be mine.

All I have to do is choose one to crown.

I never expected to fall in love.

Not with one.

Certainly not with all of them.

Do I abandon my destiny in order to keep my men, or do I risk it all and rewrite the rules?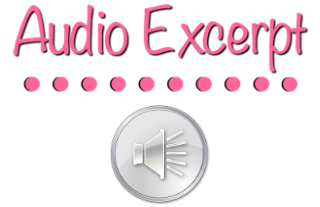 Harlow Thomas loves reading and writing steamy romance about sexy men who love the same woman. Why choose when you can have them all?

Lacy lives the life of a full time wife, mother and household manager. Needing a temporary escape from time to time Lacy returned back to her first love – reading! After devouring everything she could get her hands on she thought, -what if she could mix her love of performance and literature in a professional capacity? Once getting involved in the world of book narration she quickly became hooked and when not with her family you can find her in her studio working hard to grow in her own storytelling abilities.

This is a one audiobook, but contains the following novellas Chosen, Crowned, Turned, Mated each novellas is quite short. This is about a young Vampire Princess who has to choose a human consort from 4 young hunks from the human world.
As this a Reverse Harem, Felicity can't make a choice, so all four go back to palace with her. There is plenty of sex, and plenty intrigue to try to keep Felicity from taking the crown.
If you enjoy a reverse harem with plenty action in the bedroom, and plenty of angst before everything falls in place
The narration by Lucy Laurel is very fast, and sounds almost breathless. It more a reading than the narration with different voices.
It was a quick listen, but no less enjoyable for it.
I received this audiobook as part of my participation in a blog tour with Audiobookworm Promotions. The tour is being sponsored by Lacy Laurel. The gifting of this audiobook did not affect my opinion of it.

Their Vampire Princess Giveaway: 3-Month Audible Membership

Aug. 21st:
Aug. 22nd:
Aug. 23rd:
Aug. 24th:
Aug. 25th:
Aug. 26th:
Aug. 27th: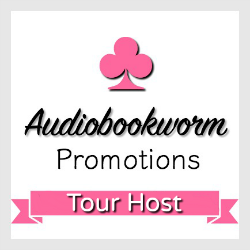 ➜Sign up as a host here