Author:

Joe Mahoney
Narrator:

Joe Mahoney
Length:

10 hours and 33 minutes
Publisher:

Five Rivers Publishing
Released:

Sep. 21, 2018
Genre:

Science Fiction; Time Travel


Barnabus' nephew is behaving oddly.

Calling upon Doctor Humphrey for assistance has not been particularly helpful because the good doctor's diagnosis of demonic possession is clearly preposterous. Even the demon currently ensconced on the front-room couch agrees it's preposterous. But then, how else to explain the portal to another world through which his nephew and Humphrey have just now disappeared?

Barnabus knows their only chance of rescue is for Barnabus J. Wildebear himself to step up and go through that portal.

Thus begins an existential romp across space and time, trampling on Barnabus' assumptions about causality, free will, identity, good, and evil. Can Barnabus save his nephew – and incidentally, all of humanity?



Joe Mahoney is a writer/broadcaster currently working full-time for the Canadian Broadcasting Corporation.  His first novel, A Time and a Place, was published in October 2017 by Five Rivers Press. His short fiction has been published in Canada, Australia and Greece, and he's been nominated twice for an Aurora Award, one of Canada's top awards for science fiction and fantasy, for his work on CBC Radio. He lives in Whitby, Ontario with his wife and two daughters, and their golden retriever and Siberian forest cat.

After being immersed in this audiobook and the plethora of worlds and adventures that Barnabas J. Wildebeast a school teacher on his summer break gets embroiled in an adventure so fantastic it can't help but carry you along for the ride. What a ride this audio was when Barnabas comes  home to find out that nephew who he has looked after for the last couple of years due to his sister's death. Ridley has been recruited by a jinn to fight in a war on another world.
This is the start of an adventure so spectacular and imaginative Joe Mahoney sends the reader on such incredible journeys  you don't want to go home, even if there are some that are weird .
Joe Mahoney also the narrator, I have to say with a voice like that I would listen to anything he narrated. I loved this mesmerising audiobook with its non stop action and adventure.
I received this audiobook as part of my participation in a blog tour with Audiobookworm Promotions. The tour is being sponsored by Joe Mahoney. The gifting of this audiobook did not affect my opinion of it.

Author Joe Mahoney's Top 10 Favorite Works of Science Fiction
The Annubis Gates by Tim Powers
I like anything by Tim Powers, but this is my favourite. Just a hugely enjoyable read with some spectacular scenes and terrific ideas.
The Forever War by Joe Haldeman
I've read this book at least three times and I love it each time. I even have a signed copy from Joe himself. Informed by his experiences in Vietnam, he really hit this one out of the park
The Man Who Folded Himself by David Gerrold
Okay, a funny story about this book. I'd heard about The Man Who Folded Himself but had a hard time getting my hands on a copy (this was before the age of Amazon.com).  I was at a science fiction convention in Toronto and decided to check out the Dealer's Room, thinking maybe I'd find a copy in there. I asked one vendor if he happened to have a copy of The Man Who Folded Himself by David Gerrold. The vendor said, "not only do I have a copy of The Man Who Folded Himself, but the author himself is standing right next to you right now." I turned around, and sure enough, David Gerrold was standing right there. We chatted and he signed my copy.  David Gerrold, for those who might not know, wrote the famous classic Star Trek episode The Trouble With Tribbles. It was a great pleasure to meet him. Oh, the the book is terrific, mind-bending time travel fiction.
11/22/63 Stephen King
I prefer Stephen King's lighter, less horrific fare, and this book qualifies. Just a highly enjoyable romp through time to the era of Kennedy's presidency.  
Replay by Ken Grimwood
This is where my ranking system here isn't doing proper justice. All of these books should actually be tied for the number one spot. Especially this one!  I've read this book probably ten times at least. Every read is as enjoyable as the last. I discovered it on a book rack at a subway stop in the early 90s with no idea what a gem I was picking up.  It's one of only three books I've read cover to cover in a single day without stopping, it's that good. (The other two are Ender's Game by Orson Scott Card and The Postman by David Brin).
Time and Again by Jack Finney
A tour de force by Jack Finney.  Back in time to visit New York City in the 19th century. Detailed historical, time travel fiction by a master.
The First Fifteen Lives of Harry August by Catherine Webb (writing as Claire North)
The ease with which Catherine Webb writes absorbing fiction astonishes and intimidates me.  Would that I could write like that. The First Fifteen Lives of Harry August was a classic the instant it was released. A wondrous book.
Lightning by Dean Koontz
My wife and I both love this one by Dean Koontz. One of his best.  Gripping time travel fiction.
9. Shadow of Ashland Terence M. Green
Gentle, meditative time travel fiction from Canadian author Terence M. Green, who used to take a year off every now and then (from his day job as a teacher) to write books. I had the pleasure of meeting and interviewing Terence for my day job at the time. One of the books we discussed was Shadow of Ashland, which I purchased immediately after our conversation, and I was not disappointed.      
The Second Gate by Brian Wyvill
Full disclosure: Brian Wyvill is my brother-in-law. But I would not have included this, his first novel, if I did not enjoy and appreciate it.  It's a rollicking good time travel and sea-faring adventure, with a bit of rock climbing thrown in for good measure.

Nov. 22nd:
Nov. 23rd:
Nov. 24th:
Nov. 25th:
Nov. 26th:
Nov. 27th:
Nov. 28th: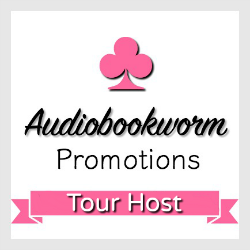 ➜Sign up as a host here